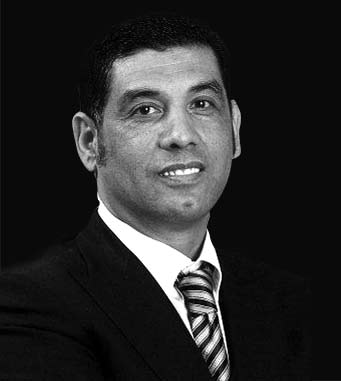 Nazeem Price
CEO
Nazeem started his professional career as an apprentice in the family's electrical contracting business.
While in his 20's, his entrepreneurial instinct led him to move from the Cape to Gauteng where he successfully launched a host of new business ventures, including telecomms and networking.
His ingenious aptitude as a resourceful businessman, advisor, investor and intermediary business broker coupled with his distinguished demeanour, affable interpersonal skills and sales and marketing talent has resulted in him being involved in several high profile deals in South Africa.
The advent of a new era in the energy market in South Africa inspired him to re-enter the electrical power industry and in 2004 he took the decision to return home to the Western Cape and launch a new company, Citrine Construction.
He is now dedicated to developing the business of Citrine and finding opportunities that will result in the growth of South African entrepreneurs.
Nazeem is known for his keen and erudite interest in universal consciousness as applied to the development of new ways of thinking to affect positive change and is inspired by the works of Erwin Laszlo and the Worldshift Network.